Tuesday, May 4. 2010
Happy Star Wars Day! I have compiled for your amusement some funny Star Wars videos.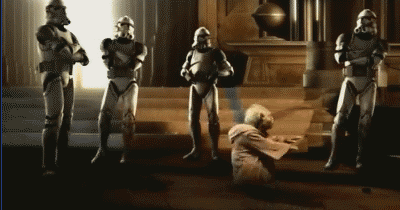 Continue reading "May the 4th Be With You"
Wednesday, January 20. 2010
A couple weeks ago, I watched The Conversation, directed by Francis Ford Coppola and starring Gene Hackman. Really, with just that information, you should be on your way to the video store if you've not already seen this movie. Even if you have, you may want to see it again.

Gene Hackman is a professional eavesdropper, who for obvious reasons is paranoid about his own privacy. If you spent all your time prying into other people's business, you'd be worried too. He is incapable of achieving any intimacy with anyone. Protecting his privacy is his main concern.

Not far behind, is the concern that whatever information he finds will lead to harm for those upon whom he spies. Just as he detaches himself from his private life, he detaches himself from the responsibilities of his work life. He just delivers the tapes; he doesn't care what's on them. Only, he's not as detached as he'd like to be. A job in his past ended poorly, and he tortures himself with the thought that something like that could happen again.

Hackman is brilliant, which is to be expected. His performance makes us wonder if he might not be losing his grip. The conversation in question is pieced together through the film, as he works on the tapes. Gaps are filled in over the course of the film, until we understand with Hackman the context. He tortures himself with the question of whether or not he should fulfill his contract. His state of mind is an uncomfortable place to inhabit, and the audience feels his creeping madness.

Look for Harrison Ford in one of his earlier roles.

A fantastic movie. Four stars out of five.
Saturday, January 16. 2010
Star Trek was a well-received movie, rebooting a tired franchise. Some feel that for the monumental task of reviving Star Trek, J.J. Abrams and his movie deserve a bit more praise than they in reality merit. Actually, this new incarnation of the movie is both unnecessary (a point outside the scope of this post) and nonsensical. In short, the movie is bad, though at times enjoyable. Snappy dialogue and special effects serve only to distract the audience from what is a terrible movie.

Now some will say that I am only one of those pedantic Star Trek fans who expects some ponderous, pseudo-intellectual movie and is opposed to having a good time. And to some degree they would be right. I do object to this movie as a Star Trek movie (and find having a good time a particularly over-rated experience). However, I also criticize this movie on some non-Trekkian terms, which I shall address here.

Many have commented on how Nero is a flat villain, basically uninteresting, and this is true. But he is also an inexplicably silly villain. He is, by profession, a miner, and his vessel is a mining vessel. So, why is this mining vessel so well armed that it easily eliminates a Klingon fleet? Someone will say that it's a future mining ship, so it's weapons are more sophisticated. But it's still only going to be so well-armed, and the technologies are not so different as all that. It's still only a mining vessel designed, I'm sure, to defend itself but not as a war-vessel. Better question: who designed the ship to look so scary? (It doesn't look Romulan in design, for that matter.) The thing is massive with all these jutting protrusions, for no discernible reason than to look scary. But, and I can't iterate this enough: it's a mining vessel! Wouldn't it be more likely to be designed in a more utilitarian fashion rather than to inspire fear?

Back to Shinzon himself, er—oops, what's his name? Ah yes, Nero, the terrifying miner. Now he and his crew are semi-brilliant and massively patient. These miners are able to determine when Spock (who only tried to help them save their planet) is going to show up in time so they may destroy Vulcan in front of him. One might think these advanced calculations would give many scientists some problems. (Spock might've had to make his "best guess" ala The Voyage Home. Yes, the one with the whales.) Miners, though, being exceptionally well-versed in time travel theory, calculate the moment of Spock's arrival, some twenty years in the future, and apparently having nothing better to do, wait around for him. That is some massive obsession.

And yet, we don't really care. Shinzonero is really just a plot point. Calling him a character would be a gross exaggeration. If one wants a real antagonist, one is better off watching The Wrath of Khan. Khan is a character with a lot of pathos, insanity and man-cleavage. Every line of dialogue toward Kirk is spit out with venomous hate. We, the audience care about everything taking place on screen because the characters care. With Shinzonero, we never feel his pain; he doesn't seem to either. He is just there to provide us a reason for action.

And this movie has plenty of (and by plenty of, I mean far too much) action. The rapid cuts, flashy special effects and inserted action shots turn action into distraction. Within ten minutes of the movie, I was already bored. Spectacle is fine, but two hours of spectacle is headache inducing. This movie never gets a chance to breathe. Kirk can't run to the bridge without being injected a half-a-dozen times, presumably because that would be boring. But it also ruins the tension of the film. The Enterprise is flying into a death trap, but any of the tension is removed by the comedy of Kirk and Bones.

In fact, much of the drama that should be evoked by the film is missing. After seeing an entire planet destroyed, the crew hardly reacts at all. We see neither fear nor horror. Uhura's only reaction is concern for Spock, but she herself feels nothing for the millions (billions?) of dead, nor terror at the absolutely devastating weapon she just witnessed. Where is the reaction?

All of this action strips the movie of suspense. The audience is too busy being swept along from action sequence to action sequence without any time to process what has happened. Bigger explosions do not make for bigger stakes. In the first season episode Balance of Terror the Romulans are introduced as a crafty opponent with the ability to cloak themselves. The Romulan commander, played by Mark Lenard, and Captain Kirk are fighting a much more subtle battle, testing each other. The atmosphere is tense, even claustrophobic. The Romulan vessel is akin to a submarine, lying in wait, but needing to employ caution due to the vulnerability of being unable to raise shields while cloaked. The lack of flashy explosions takes nothing away from the episode. Suspense does not rely on CGI.

The same goes for Wrath of Khan where the battles are slower, but every torpedo seems to count. The battle is slower than in Star Trek but the audience is much more afraid for the crew. The actors are given a chance to respond to the destruction they've witnessed. They convey the direness of the situation. When the Enterprise and the Reliant enter a nebula, where neither can see the other, things grow very still. Suspense is mounting. And then, victory! This sort of quiet moment cannot happen in Star Trek. Things just move from one scene to the next, all the time. The actual exposition of the story has to be downloaded from the older Spock's brain in five minutes so we can get back to the action. As if to affirm that the director feels that ten minutes of no action is too long, Scotty is beamed into a tube of water, a wholly unnecessary bit of business that only takes the viewer out of the film again and removes any tension whatsoever.

Further points could be made. One could talk about the ethics of Spock and Uhura's relationship, which seems to have begun while he was a teacher and she a student. One could mention that putting catch phrases in a character's mouth doesn't make a character but a caricature and is a cheap play for unearned goodwill. And a host of other things besides should make us think twice about this movie. But I shall leave those aside, at least for now, for your sake gentle reader, and rely upon your own powers of observation and contemplation to determine the value of the movie for yourselves. I suspect that once the mind is no longer distracted by endless action, one will see that the movie is neither thoughtful nor thought-provoking, ludicrous and nonsensical. But of course, some will still find Star Trek to be a good film. They would be wrong.

Thursday, August 13. 2009
I can still recall when I told DeDe about "The Iron Giant" - a movie I'd been anticipating for a while. It's now the 10th anniversary since it was released, and Wired has a
great write-up
about it, plus an 8-minute clip from the end of the film. Great stuff!
Monday, July 27. 2009
Well,
PFJM
is talking smack over on his blog and thRhett
called us a bunch of Star Trek lovers
. I just can't let this stand.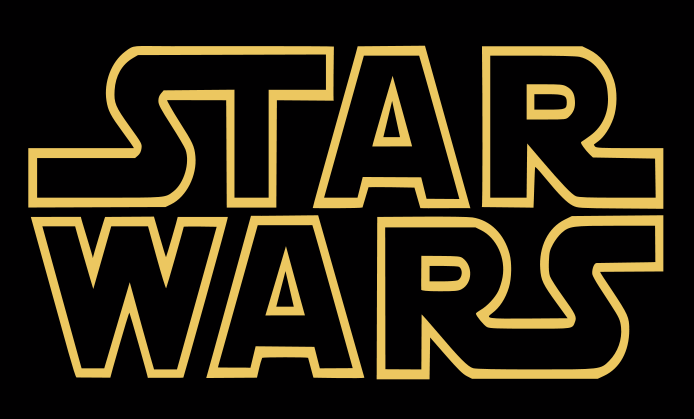 The Star Wars franchise has the best movie trailer ever:
That trailer even has AoD's favorite Star Wars character in it.

Come on, people. I wrote a review of
Episode 1
. And
who could forget this?
Thursday, June 25. 2009
Okay I admit that I'm a huge Johnny Depp Fan. I'm also a huge Tim Burton Fan. Put the two of them together and it pretty much assures I'll be there opening weekend.
That said, seeing the
pictures
from the new Live Action Alice in Wonderland movie, has kind of got me excited. That world seems like it would be perfect for Burton's type of film, and these pictures bare that out.
I especially like the one of Depp as the Mad Hatter.
Monday, June 8. 2009
Thursday, April 30. 2009
I don't usually watch fan films, but this one looks like it might be an exception:
The Hunt for Gollum
Monday, March 9. 2009
I'm still not sure from your post if you disapproved of the violence/nudity or just the whole bleak world filled with anti-heroes. I'll still defend the book, but I felt that the violence/nudity were magnified in the movie or maybe I just have better brain filters for a book than for a movie. I think the story is brilliant. It's not all that different from "1984" by Orwell and made me look at superheroes in a different way. I think the premise that humans cause their own misery is true and that without a god to step in and keep things under control, humans would very quickly cause a "mutual assured destruction." The Book of Mormon is very clear on that. Two civilizations wiped themselves out, and I think our world is on the fast track right now (which makes me grateful for the promises of divine intervention before that happens). For someone like Moore, that must be terrifying.

For everyone else interested:

I felt like they could have made Watchmen PG-13 and still told the same story. There's no longer a CCA (for all intents and purposes) to rebel against, so no need to go over the top with stuff. By the end of the movie I honestly couldn't enjoy the fight sequences because I was worried I'd catch a bone sticking out of someone's body or something. I was caught off-guard a few times by the female nudity, but managed to close my eyes (or have them covered thanks to Daboo) for most of those scenes. And of course Dr. Manhattan's parts could have been obscured a lot more often than they were. If you watch a lot of R-rated stuff (and I don't - I can't remember the last "R" I watched before the Matrix trilogy,) maybe this stuff won't bother you.

On the bright side, the acting ranged from fair to excellent and the cinematography was superb. Rorschach was pretty much perfect and the prison scenes with him were great, though I had to close my eyes during the scene with the saw (again, we didn't need to SEE it). I liked that they made Nite Owl a slightly stronger character, although I bet Alan Moore would disagree with that assessment.

I thought the change to the ending was interesting, but I prefer the ending in the comic because I think 9/11 answered exactly what would happen in the case of such a thing actually happening. The world was united as one. . .for about a year. To me that underlines just how pointless the whole exercise was and how easily the New Frontiersman could undermine "World Peace." Daboo and I argued about whether the change the movie made would work better, and I'm not sure it would (although she's convinced it would last at least 100 years.)

To summarize, I would highly recommend a PG-13 version of this movie, but as it stands I don't think the crap you have to put up with is worth it. I have an imagination, and it's fully capable of filling the gaps this movie felt it needed to spell out for me.

Oh, and frak you AoD for slowly turning me into a libertarian. h8chu so bad.

I would like to get comments from people who really liked the movie to balance this out.
Tuesday, December 16. 2008
How awesome could next summer be? Well,
Wolverine: Origins
looks promising.
Friday, October 24. 2008
The Watchmen?
There's a
new trailer up
, with some additional footage, but mostly just the first trailer with scenes in a different order. Still the same Smashing Pumpkins song - which, for the record, I like.
The Stupid Gamer adds:
I have some ideas on how to spruce up the trailers

Announcer: In a world...where superheroes have been outlawed, one man sets his sights on changing the course of history. Now, it's up to some old superheroes to put on their tights one more time to save civilization...but who will watch...THE WATCHMEN?

If not that, this...

[spunky, upbeat music] One of their friends has been murdered, so it's up to a group of outlawed super heroes to suit up for one more fight. But they're about to learn that saving the day [needle scratch] ain't as easy as it used to be. [family movie rock music] Gather round the screens on March 6, 2009, as Nite Owl, Silver Spectre, Dr. Manhattan, Ozymandias, and that kooky Rorshach try to solve the mystery of the murdered Comedian in the action classic...Watchmen!

Saturday, July 26. 2008
Well, I recently spent a lot of time sleeping and dozing, but in between all that excitement I managed to squeeze in a viewing of the Prequel of all Prequels. Star Wars Episode 1: The Phantom Menace. It's been a little over nine years since its theatrical release and the prequel experiment as a whole has been widely panned (especially by me.) I thought I'd write up a few of my thoughts now that I'm a little older and have been exposed to the true spiritual sequel to Star Wars (the Firefly/Serenity franchise.)
Continue reading "The Phantom Menace Revisited"
Friday, June 6. 2008
http://www.rottentomatoes.com/m/10008759-you_don't_mess_with_the_zohan/
Consensus: You Don't Mess With the Zohan features intermittent laughs, and will please Sandler diehards, but after awhile the leaky premise wears thin.
Continue reading "Movie Review: You Don't Mess With the Zohan"
Wednesday, June 4. 2008
I admit it, I'll watch pretty much anything with Jason Statham in it. I mean, I watched
In the Name of the King: A Dungeon Seige Tale
. I almost skipped this one, but in the final analysis, it turned out much better than I ever expected. In fact, it left me thinking, and even evaluating my own life.
There's a lot of blood, some nudity (breasts and Ray Liotta's rear end), profanity. All that said, I enjoyed it, and the message was actually quite profound - we are all prisoners of our own ego, and the degree to which we confuse our ego with our identity, we will do some pretty terrible things to protect it.
Two thumbs up.
Wednesday, June 4. 2008
You should all watch this. It's not good enough that I'd suggest you drop everything and run to the closest RedBox to rent it, but there's definitely something for everyone in this movie.
I thought they could have spent a little more time on Prince Edward, especially on his innocent narcissism - it should have been played to the hilt, instead of toned-down.
Giselle is pretty hot, and I loved the dresses she made out of various articles of cloth. The back-stage crew - especially costumes, hair, and make-up - deserve an Emmy for making the mediocre Amy Adams into a
hottie
.
Wikipedia says it started its life in Hollywood as an R-rated lampoon of Disney foibles, but I think it probably works better as the caricature it eventually became. There are a lot of chuckles, and at least one good outright laugh - there are even worthwhile scenes that didn't get spoiled in trailers, which was perhaps my biggest fear about this flick.
Two thumbs up